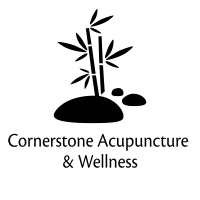 Welcome to Cornerstone Acupuncture & Wellness
If you're looking for a Holistic approach to your overall wellness, you've come to the right place. I am a licensed acupuncturist with a Traditional Chinese Medicine (TCM) education who is trained in both Chinese and Japanese Styles of Acupuncture and Chinese herbal medicine. I treat a wide variety of conditions but not exclusive to pain, headaches, anxiety, depression, insomnia, digestive illness, allergies, and autoimmune disorders. I have additional training and particular passion for Lyme Disease and chronic complex conditions. My goal is to provide compassionate and effective care which includes: 
I am a NH and MA Licensed Acupuncturist, a board-certified herbalist, and maintains a Diplomate of Oriental Medicine certified by the National Certification Commission for Acupuncture and Chinese Medicine (NCCAOM).
Come experience natural care for:
Cornerstone Acupuncture & Wellness is conveniently located in Salem, NH on Route 111 and off Interstate 93. Acupuncture clinic serving NH areas of Salem, Pelham, Windham, Derry, Londonderry, Hampstead, Kingston, Newton, Atkinson, Plaistow, Chester, and Sandown as well as bordering cities of Methuen and Haverhill, MA.
Cornerstone Acupuncture & Wellness
15 Ermer Rd Suite 211
Salem, NH 03079
978-479-8431