About Christine Stuart L.Ac, MAOM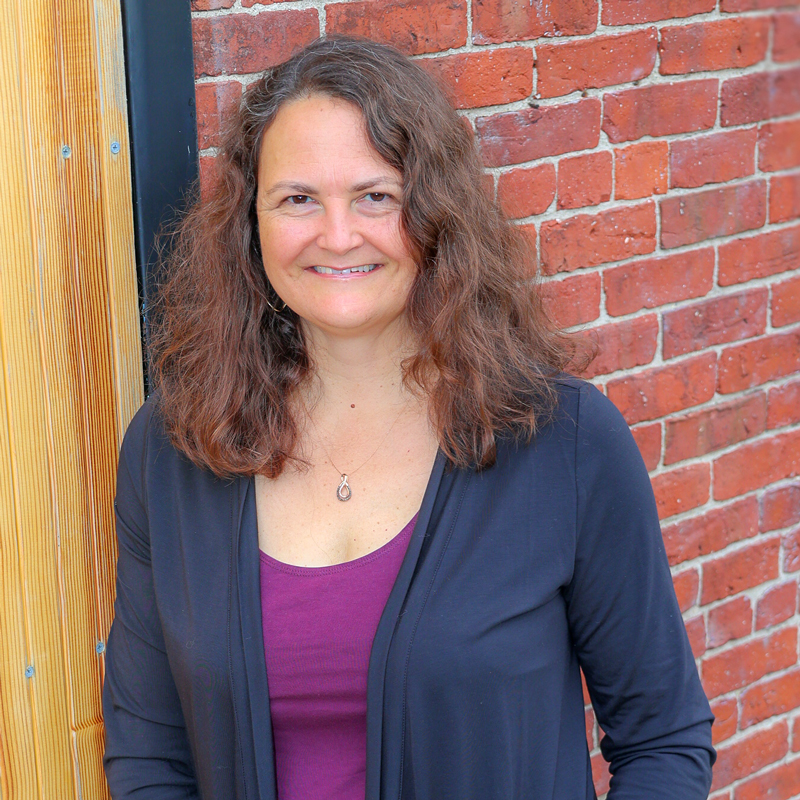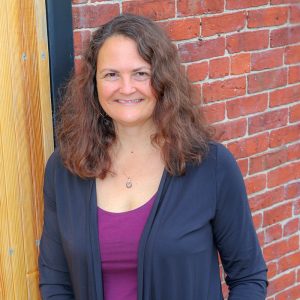 While I have had a long-term interest in health, the body, and nature, my passion for holistic medicine and acupuncture developed as it does for many practitioners after not experiencing an improvement of health. Over my lifetime I have experienced chronic ear infections, allergies, asthma, digestive disorders, chronic pain conditions, chronic repetitive infections of all types, Chronic Lyme Disease (undiagnosed for 3 years), and Hashimoto's Thyroiditis. I saw many practitioners with no lasting results. I took prescription drugs that worked for a few days and then had no affect or made me feel worse. I knew something was wrong, but lab results were normal. I was also told that I was fine without an explanation for many of my chronic symptoms. I felt frustrated, unheard, and powerless.
Thankfully, I had a great doctor who not only diagnosed my Lyme disease and who has helped me regain my health, but also encouraged me to attend New England School of Acupuncture in Newton, MA. It opened the doors to a true holistic healing journey. Despite the intensity of the graduate program, multiple major personal transitions in my life, and health issues I found that healing was possible with supportive, encouraging practitioners even in the middle of difficult circumstances. It takes determination, perseverance, and an acceptance that healing is not a linear process and that the plan will change over time. The most important lesson I learned is that healing requires an individualized plan that often requires a multilayered, multi-disciplined approach. Acupuncture provides a great starting point because it treats the mind, body, and spirit. The emotions affect the body and vice versa. I personally discovered that stress, anxiety, trauma, and abuse truly do contribute and often exacerbate our diagnosed health conditions and often also contribute to those undiagnosed symptoms that make us feel "off" and not ourselves. 
With this understanding in mind, there is no one answer to fix an illness or condition, but that is where the beauty of Traditional Chinese Medicine and a holistic lifestyle lies. I have so many options to choose from to help you in your healing journey personally. I use a variety of methods which include but are not limited to Chinese and Japanese Styles of acupuncture, moxibustion, electrostimulation, cupping, gua sha, auricular acupuncture, Chinese herbal medicine, and supplements. Also, based on your personal condition, I will discuss dietary and lifestyle recommendations so that you can achieve physical, mental, emotional, and spiritual balance in your life and optimize health. 
I am a lifelong learner who is always digging for answers and new ways of treatment since medicine and our healing journeys are always evolving. I value the practitioners that listened to me and who were persistent in finding solutions and I strive to do the same. I love to teach my patients what I know as well as coach and encourage them to make changes that work best with their lifestyle, preferences, and health needs. I value honesty and integrity and will work with other practitioners to optimize patient healing.
Does this sound like an interesting, exciting approach to healing? If so, I would love to find out more about the condition you would like to be seen for to see if we are a good fit as partners in your healing journey. Please contact me for information.
Masters of Oriental Medicine (MAOM)
2019, MCPHS University, New England School of Acupuncture, Newton, MA
Bachelor of Science, Bioresource Science
1992, University of California Berkeley, Berkeley, CA
Acupuncture (New Hampshire)
Acupuncture and Chinese Herbal Therapy (Massachusetts)
Diplomate of Oriental Medicine
NCCAOM (National Certification Commission for Acupuncture and Oriental Medicine)
Auriculotherapy
Auricular Certification Institute (Los Angeles, CA)
Certified in Clean Needle Technique (CNT)
Council of College of Acupuncture and Oriental Medicine
White Pine Healing Arts, Graduate Mentorship Program
Uprooting Lyme, Mentorship Program
And one last note, for those that wonder where the balance is in my life when I am not immersed in work and learning, I do have additional interests and activities. I enjoy spending time with my German Shorthaired Pointer, Arwen, who is my retired show/hunting/obedience dog. We love to go out and enjoy nature together. I also enjoy exercise, cooking, reading, and spending time with friends and family.